HIGHLIGHTS FROM CHAPTER PROGRAMS
---

Bach and Beyond at the Abbey
Friday, July 26, 2019 at 7:30 PM
Marmion Abbey, 850 Butterfield Road, Aurora, IL  60502
---
Microwave Masterpieces for Choir and Organ
Sunday, August 25, 2019 at 4:00 PM
Immanuel Lutheran Church, 142 E. 3rd Street, Elmhurst, IL  60126
---
Keys to the Organ Bench
Jay Peterson, presenter
Friday, September 27, 2019 at 7:00 PM
Christ Church, 501 Oak Brook Road, Oak Brook, IL  60523
---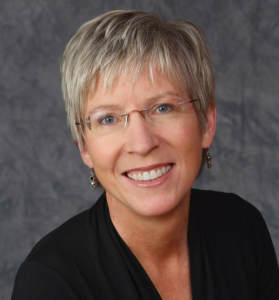 Sing – A Hope Publishing Company Reading Session
Jane Holstein, editor and presenter
Friday, October 18, 2019 at 7:30 PM
Bethlehem Lutheran Church, 1145 N 5th Avenue, St. Charles, IL  60174 
---
Pedals, Pipes and Pizza!
Saturday, November 9, 2019 from 9:00 AM – 12:30 PM
Gary United Methodist Church, 224 N Main Street, Wheaton, IL  60187
Nov. 9, the chapter led a Pedals, Pipes, and Pizza event at Gary Methodist, Wheaton, hosted by Kevin Lange and Lance Peeler.
---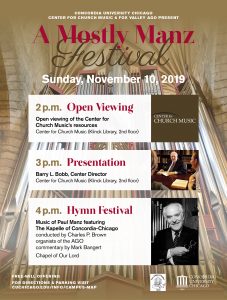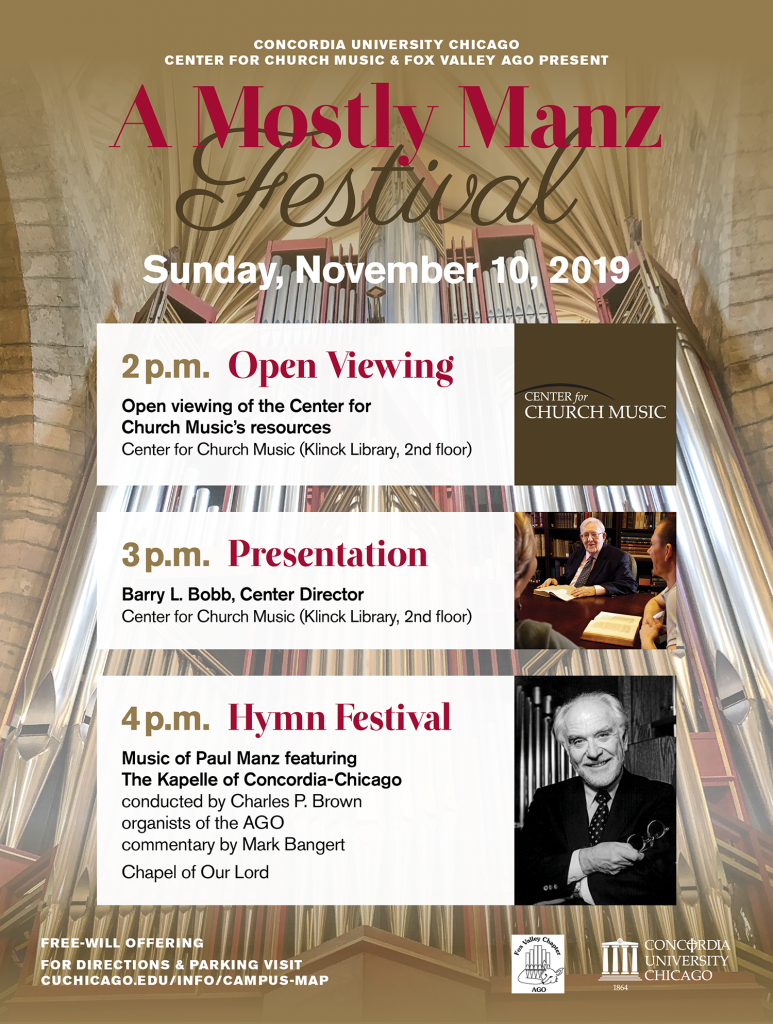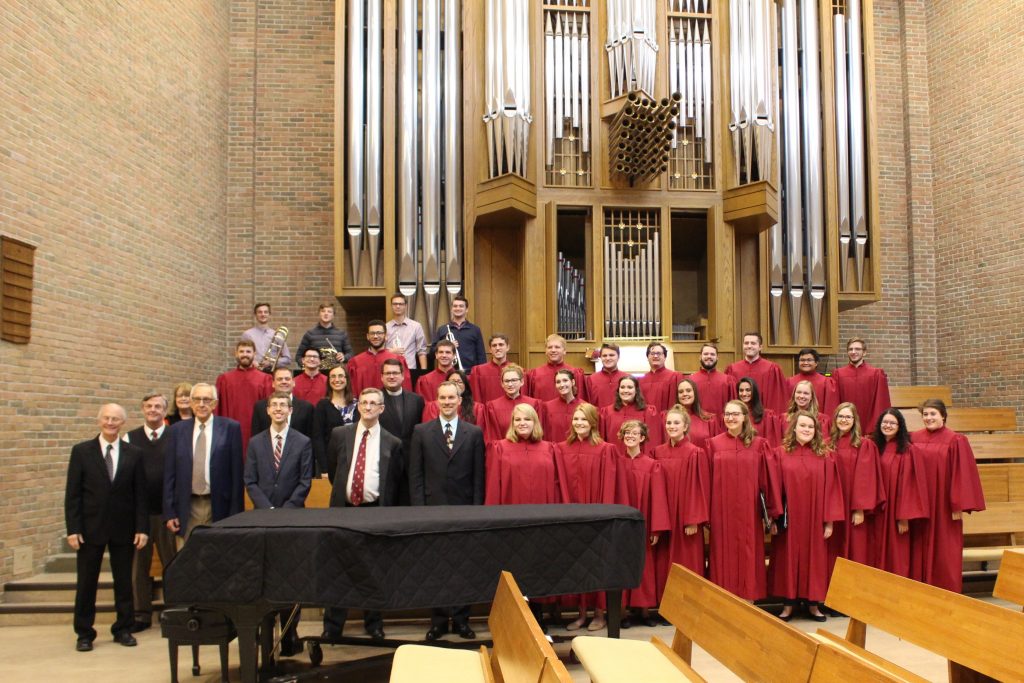 A Mostly Manz Hymn Festival
Sunday, November 10, 2019 at 4:00 PM
Concordia University, Chapel of our Lord, 7400 Augusta Street, River Forest, IL  60305
Nov. 10, the chapter hosted a "Mostly Manz Festival" in cooperation with the Center for Church Music at Concordia University Chicago, River Forest.  The day included a visit to the Center for Church Music, which houses manuscripts of twentieth century church composers including Richard Hillert, Carl Schalk, Paul Manz, Walter Pelz, Donald Busarow, and Donald Rotermund.  A hymn festival of music of Paul Manz followed, led by the Concordia University Kapelle, Charles P. Brown, conductor, a student brass quartet, commentary by Mark P. Bangert, and organists Michael D. Costello, Matthew Doran, Timothy Spelbring, Elizabeth Waldon, David Wischmeier, and chapter dean Barbara Masters.
---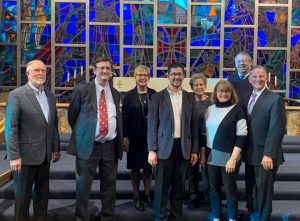 Members Recital and Hymn Festival
Sunday, February 23, 2020 at 3:00 PM
St. John's Lutheran Church, 215 Lincoln Street, Lombard, IL  60148
Seven organists, a choir, a guest brass quartet, and timpani presented the chapter's annual Hymn Festival at St. John's Lutheran Church, Lombard, IL (Karl Bruhn, host).  Organists offered a chorale prelude on each hymn before the congregation joined in singing.  Chapter member Jane Holstein served as narrator for the event, offering background on each hymn text and tune.  The Festival celebrated the 40th anniversary of the installation of the Zimmer organ at St. John's, and was a part of the St. John's Artist Series.  With the organ located in the balcony, there was a video projection to screens in front of the sanctuary so that audience members could see, as well as hear, the organists playing. A gala reception followed the Festival.
*Pictured, from left to right: Paul Frese, David Wischmeier, Jane Holstein, Kevin Wong, Naomi Rowley, Barbara Masters, Karl Bruhn, Mark Downey.  Not pictured: Daniel Segner.
---